Top 5 Most Popular Posts of 2019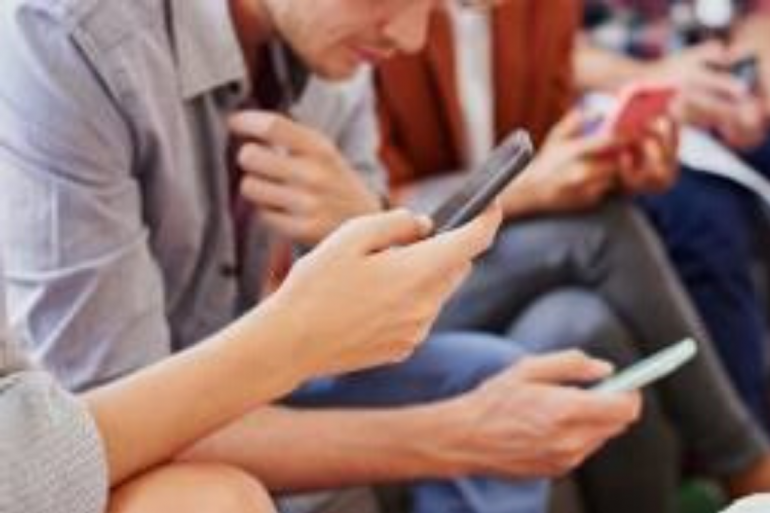 This post may contain affiliate links please read our disclosure for more info.
During 2019, we continued to create a lot of content for our clients, our own blog and YouTube channel. This post is entitled, Our Top 5 Most Popular Posts of 2019. As is customary at this time of year, I take a look back at our top 5 most popular posts over the last 12 months.
We have followed the same methodology as in previous years, we review our Google Analytics report to reveal our top five most popular new posts of 2019. For this top five list we have taken out of consideration any blog posts that were written before 2019.
As an aside, it is great to see that our content is truly evergreen because web visitors are still reading blog posts written from 2010 all the way through to 2019.  Below is the list of our top five most popular posts of 2019.
Most Popular Posts of 2019
Engagement & Traffic 
1.  What are LinkedIn Engagement Pods?
It is important on any social media platform that your posts receive engagement in the form of likes, comments and shares, particularly in the first sixty minutes after a post has been published. This is true for LinkedIn just as is for other platforms.
LinkedIn Engagement Pods are fairly secretive private groups who come together via LinkedIn messaging …read more
2. 7 Tips on How to Market Your New Business Online 
There are ever-changing marketing trends together with new techniques emerging almost every year. You should be able to interpret these trends and what it takes to advertise your business online. You need to understand what will work and the benefits your business will gain from it. The following is information on ways and techniques you can use to market your business online today…read more
New Business
3. LinkedIn: 6 Ways to Increase Your Reach
LinkedIn recently announced that it has reached 610 million users; if you are targeting a B2B audience, LinkedIn has always been important and now even more so. To generate more leads for your business or opportunities in general, you should try to increase your reach. Your reach is the number of people who can potentially view and consume your content on LinkedIn. …read more
4.  How to use Telegram for New Business
Telegram is an instant messaging service, it's biggest competitor is WhatsApp. You are probably very aware of  of WhatsApp, WhatsApp has 1.5 billion monthly active users. In contrast, Telegram has only 200 million monthly active users; despite this lower user base, Telegram has a few advantages over WhatsApp…read more
Monetization 
5. How to Monetize Twitter With Affiliate Marketing
Globally the Affiliate Marketing industry is worth $12 billion and is predicted to grow by 10% in the next few years*. Affiliate Marketing could become an additional revenue stream for your business or for you personally. In the video, I explain How to Monetize Twitter with Affiliate Marketing…read more
Do you have a favourite? Which post from our website helped or inspired you the most during 2019? Let me know in the comments section below. 
If you've liked this post you will also like the following posts:
How to Increase LinkedIn Company Page Followers
Why I Stopped Using LinkedIn Sales Navigator
How I Follow Up With LinkedIn Searchers
LinkedIn: How to Approach Leads the Right Way
LinkedIn Storytelling: How to Tell Stories on LinkedIn
My Most Viewed Post on LinkedIn
LinkedIn: Company Page Followers No Longer Viewable
Professional Services: How Do You Build Trust in Your Company ? 5 ways
LinkedIn: Advice For B2B Businesses – Playlist  
B2B Content Marketing Agency London
Marketing Fundamentals Ltd is a B2B Content Marketing Agency in London that creates Content and manages Social Media for Professional Services firms. We hope you find this information useful.
If you would like our help creating and executing a Content Marketing Plan for your business or organisation give us a call on +44 (0) 845 2264 247. You can also email us via mail@marketingfundamentals.com
On our YouTube channel you will find marketing advice, business advice & inspiration. Subscribe if you work in Marketing for Professional Services or are a business owner or solo-preneur trying to grow your business. New uploads on Tuesdays and Fridays.
Best regards, Mike Pitt Founder, Marketing Fundamentals Ltd Follow Mike on Twitter  Subscribe to our Youtube channel
Follow us on LinkedIn
Web Hosting Special Offer This is blog post number 539.
Image credit: www.xanjero.com/
Follow us on Social Media