How to Get More Customers: 5 Creative Follow Up Techniques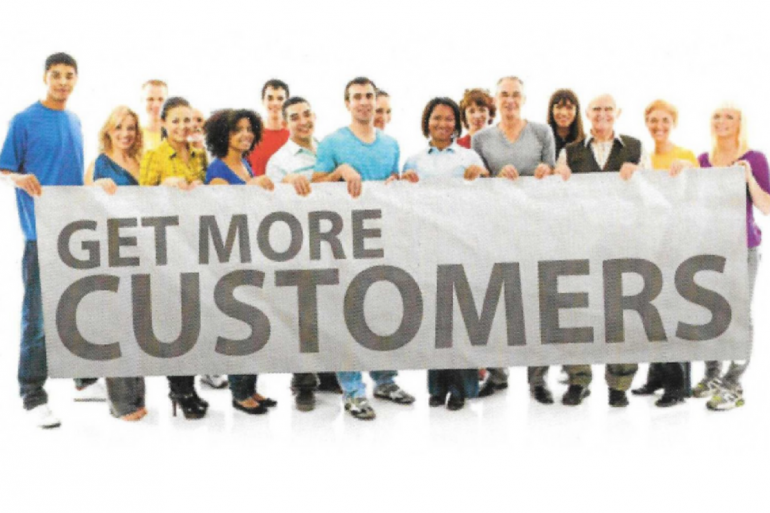 Image Credit: https://www.revechat.com/  
This post may contain affiliate links please read our disclosure for more info.
This video is called, How to Get More Customers: 5 Creative Follow Up Techniques By Mike Pitt.  Subscribe to the channel here. Mike Pitt is the Founder of Marketing Fundamentals Ltd, which is a B2B Content Marketing Agency in London.
In this video, Mike Pitt discusses How to Get More Customers: 5 Creative Follow up techniques that will help you keep momentum with your new business prospects.
This video will be of interest to business owners, B2B marketing managers, Content Marketing professionals, Social Media Managers and others who use Content Marketing and Social Media to promote their B2B business or organisation.
How to Get More Customers
Those of you with responsibility for generating new business will be familiar with the following scenario, you've had some phone and email contact with a potential customer but now the lead seems to have gone quiet. The business development or sales process has lost momentum. It is in this context that I present some creative ways to re-establish communication with your potential customers and to get them moving down the sales funnel again. Watch the video to find out the creative techniques that I have been using.
The techniques work because they are not being widely used, I created them myself as a response to a situation that I had noticed. If you start to use these techniques, please let me know how you get on in the comments section below.
If you've liked this post you will also like the following posts:
LinkedIn: How to Approach Leads the Right Way
How to Increase LinkedIn Company Page Followers
Professional Services: How Do You Fill Your Sales Funnel?
B2B Content Marketing Agency London
Marketing Fundamentals Ltd is a B2B Content Marketing Agency in London that creates Content and manages Social Media for Professional Services firms. We hope you find this information useful.
If you would like our help creating and executing a Content Marketing Plan for your business or organisation give us a call on +44 (0) 845 2264 247. You can also email us via mail@marketingfundamentals.com
On our YouTube channel you will find marketing advice, business advice & inspiration. Subscribe if you work in Marketing for Professional Services or are a business owner or solo-preneur trying to grow your business. New uploads on Wednesdays.
Best regards,
Mike Pitt
Founder, Marketing Fundamentals Ltd
Follow Mike on Pinterest
Subscribe to our Youtube channel
Follow us on LinkedIn
Follow Mike on Twitter
This is video number 239 and blog post number 472.
Follow us on Social Media