Is Location Based Content Marketing Going to Happen?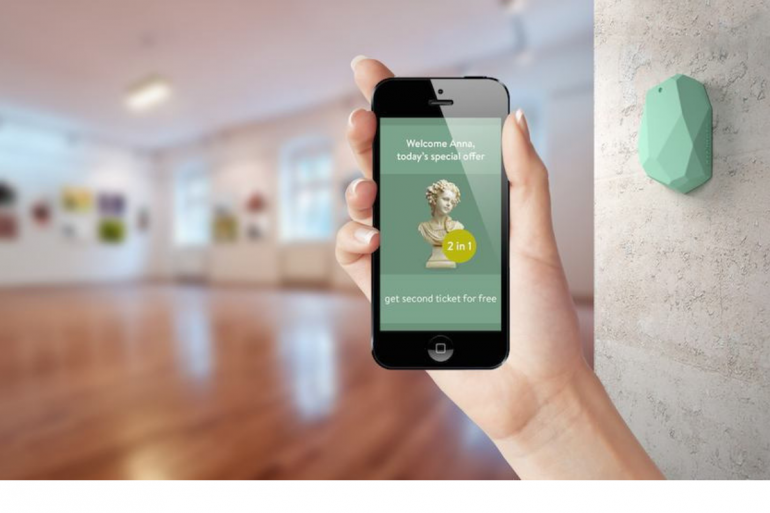 Image Credit:  https://www.umbel.com/
This post may contain affiliate links please read our disclosure for more info.
A few years ago, I was working with a client in the fast moving consumer good sector (fmcg). Location based marketing was one of the major themes I explored in content that I created for them; location based marketing utilising Beacon Technology appeared well suited to retail.
For those of you not aware,  beacons are small wireless devices that transmit Bluetooth signals to nearby smartphones. Grocery retailers could send promotional offers to passing shoppers and cinemas could alert passers by to their latest cinema deals.
It was as if what happened Tom Cruise's character (John Anderton)  in the film, Minority Report was going to become the norm.
Credit: 20th Century Fox
However, even before GDPR the location based marketing revolution never really got going. There are a number of reasons for this;
Beacons signals can be blocked by physical objects
It can be hard to find suitable locations to position Beacons
Customers have to be opted in and have bluetooth enabled to receive messages
Customers need to be holding their phone and to look at their phones.
Beacons are powered by batteries and it is not clear how long the batteries last.
Consumers have shown no interest in Beacons.
This is not an exhaustive list but already it is clear to see the practicalities of Beacon Technology do not match up to the vision.
Location Based Content Marketing
If location based Content Marketing were to become a new form of communication, I could imagine it working well at an industry conference, it would need to utilise the same technology that our colleagues focused on business to consumer (B2C) communications have been experimenting with. I do not predict this happening anytime soon.
There are other technological areas bringing change to Content Marketing sooner than Beacon Technology. Artificial Intelligence is one, the use of Chatbots and automated scheduling for Social Media is fairly common now, these are both examples of Artificial Intelligence. However, it will still be some time before Machine Learning and Natural Language Processing will be able to create machines that can write content. I explored this area in this post, What Impact Will Artificial Intelligence Have on Content Marketing?  I am sure you will find it interesting.
Have you experienced Beacon Technology in a retail setting or a museum? Let me know in the comments section below.
It has taken us a while to find the right email partner but we believe that Constant Contact has the flexibility to meet our email needs and yours too.
If you've liked this post you will also like the following posts:
What Impact Will Artificial Intelligence Have on Content Marketing?
How to Increase LinkedIn Company Page Followers
How I Follow Up With LinkedIn Searchers
Google+ is Dead (You Must do This!)
LinkedIn: How to Approach Leads the Right Way
LinkedIn Storytelling: How to Tell Stories on LinkedIn
My Most Viewed Post on LinkedIn
LinkedIn: Company Page Followers No Longer Viewable
Professional Services: How Do You Fill Your Sales Funnel?
B2B Content Marketing Agency London
Marketing Fundamentals Ltd is a B2B Content Marketing Agency in London that creates Content and manages Social Media for Professional Services firms. We hope you find this information useful.
If you would like our help creating and executing a Content Marketing Plan for your business or organisation give us a call on +44 (0) 845 2264 247. You can also email us via mail@marketingfundamentals.com
On our YouTube channel you will find marketing advice, business advice & inspiration. Subscribe if you work in Marketing for Professional Services or are a business owner or solo-preneur trying to grow your business. New uploads on Wednesdays.
Best regards,
Mike Pitt
Founder, Marketing Fundamentals Ltd
Subscribe to our Youtube channel
Follow us on LinkedIn
Follow Mike on Pinterest
This is video number 251 and blog post number 487.
Follow us on Social Media